International Business Times 19 December 2013
By Virginia Damatsa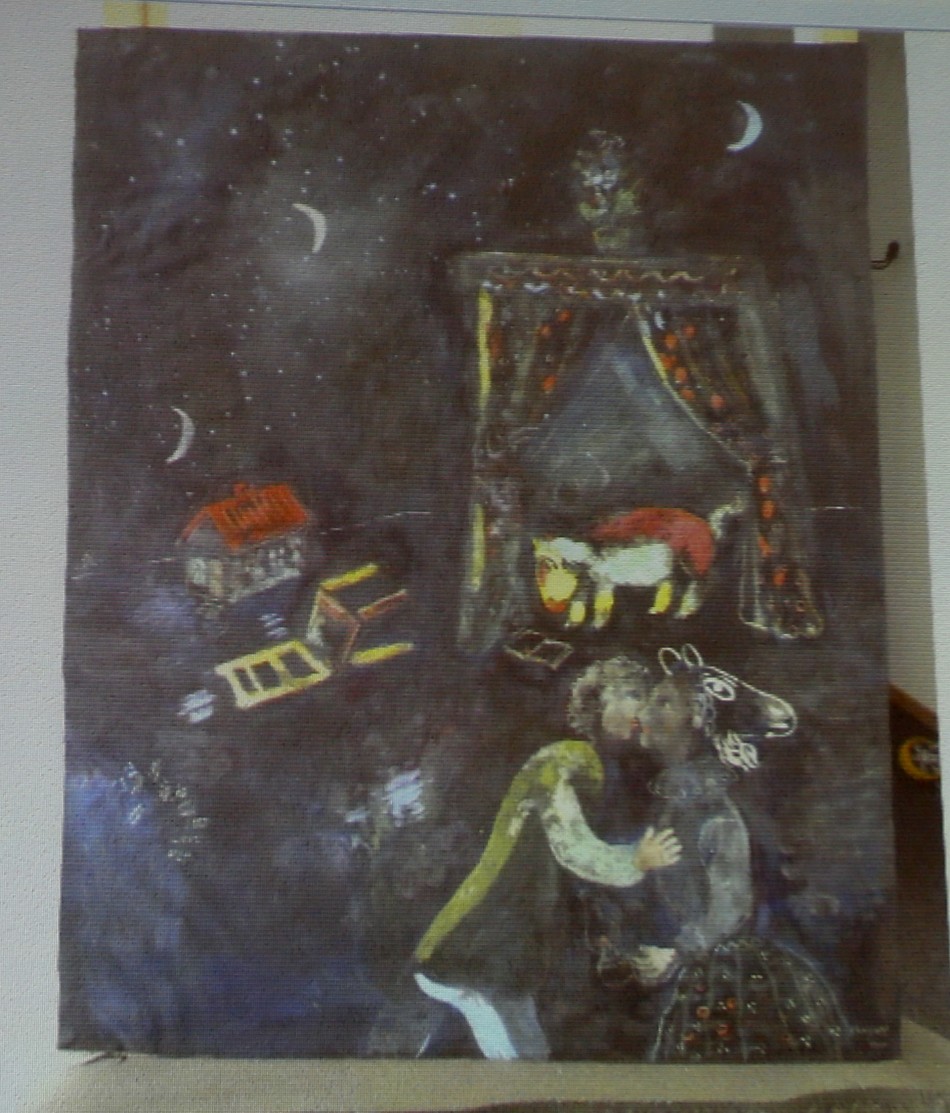 A formerly unknown painting of French artist Marc Chagall is beamed to a wall November 5, 2013, at an Augsburg courtroom during a news conference of state prosecutor Reinhard Nemetz and expert art historian Meike Hoffmann from the Berlin Free University.(Photo: Reuters)
In the pursuit of finding the real owners of Gurlitt's estimated €1bn trove of Holocaust art, it is maybe time to check your family tree.
The latest news is that Germany has been put under pressure by the US and Israeli authorities to speed up the return of 1,400 Nazi-looted artworks by the likes of Picasso, Matisse and Chagall found a few months ago in the Munich flat of Cornelius Gurlitt, an 80-year- old recluse.
So if you wish to shed light on this perplexing case and understand the battle of laws, please follow the plot carefully.
After speaking to a few art lawyers, in order to solve the mystery, most of them explained that recovering stolen art can be a complex and difficult process.
"Generally, claims have to be brought through the civil courts and the police rarely get involved," said Daniel McClean, art and property lawyer at HowardKennedyFSI.
"The longer that time elapses from the date of the theft, the harder it is for recovery claims to be brought, though in theory claims in some countries can go back hundreds of years. Aside from time limitation issues, proving that one's ancestors once owned an artwork can often be extremely hard."
I was interested in what circumstances claims for looted art can be made and how far back they can go. In particular who will benefit from the discovery of Gurlitt's one billion dollar masterpieces?
Ownership Complexity
Henri Matisse's, 'Seated Woman', 1942, was taken by the Reichsleiter Rosenberg Taskforce (the Nazi art-theft organisation) from the bank vault of the Paris art dealer Paul Rosenberg and then 'purchased' by Hildebrand Gurlitt from the Nazis in 1944.
Will it ever be returned to the 'original' owners?
Suspicions arose when Gurlitt approached a German auction house with a masterpiece: Max Beckmann's The Lion Tamer.
From published information, when the auction house – Lempertz, located in Cologne – published details of the sale, German art attorney Markus Stoetzel immediately realised the painting's origin.
He claims that the Nazis had once stolen it from the collection of a prominent Jewish art dealer, Alfred Flechtheim.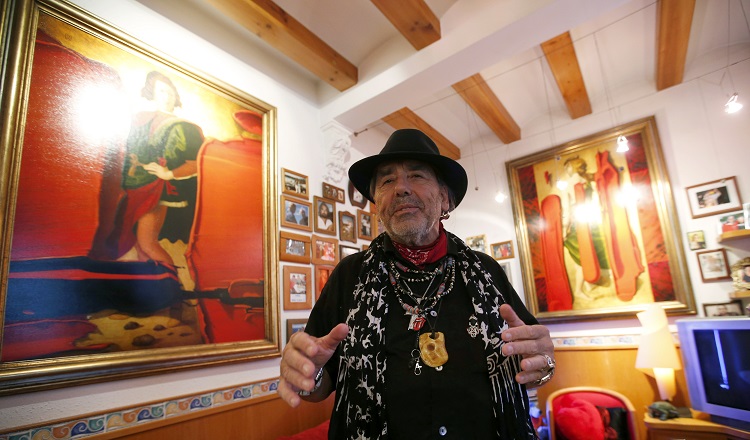 German Ekkeheart Gurlitt, cousin of art hoarder Cornelius Gurlitt (Photo: Reuters)
Stoetzel contacted the auction house and negotiated a settlement with the elderly man, a routine resolution when a seller and auction house realise a piece of art was acquired by the Nazis.
"I tried to get into a conversation with this guy" about the artwork, Stoetzel recalled but he "was not interested [in talking to me]."
Today, it appears obvious why.
The elderly man was Cornelius Gurlitt, the son of a Nazi art dealer who is now at the centre of this international scandal over looted art.
In Gurlit's Munich flat, a $1.3m painting by the Russian-French early modernist painter Chagall was also discovered.
This painting, according to published news, had been previously owned by Savely Blumstein, who had fled from the Nazis to the United States during World War II.
Blumstein's sons, Neil, 57, and Philip, 53 hope and expect the Chagall to come back to them.
Giving Jewish Families Their Art Back
Jewish groups are outraged at German officials for delaying the announcement for over a year and for proclaiming that the case is difficult and will take a long time.
Israel has already asked German officials to hand over artworks to Israel to ensure that they remain in Jewish hands, in the event that their original owners and descendants cannot be found. Germany is now under pressure to speed up the investigations.
The US and Israeli authorities have started to lobby Germany to speed up its policy on art restitution, as well as to make the process more transparent, as potentially 1,000 heirs wait for the return of their precious works of art.
Maybe it is time to check your family tree.
Another reason why the Gurlitt case is complex and difficult is because different states have differing laws applying to ownership claims, especially laws that are known generally as Statutes of Limitation.
Most states have laws, which place a time period within which an allegation of true ownership and a claim for restitution of the artwork must be brought before a court.
Under the rules of civil law (generally operating in states that have taken the Continental European, law-based legal system) the situation is varied: some states such as France allow a good faith purchaser to take ownership of the stolen work within a very short period of time from the date of the theft.
Other states allow a true owner to claim restitution of a stolen work from a person in possession of it (even against a good faith purchaser) for decades after the theft. In Germany, for example, such claims may be made up to 30 years after each transfer of possession of the work.
In the Gurlitt case, it appears that Gurlitt's son inherited possession of the artworks from his father more than 30 years ago; in which case a true owner's claim for restitution of the artworks may be time-barred by the German courts.
It might be possible that the German government will promulgate new or amended laws to enable true owners of Gurlitt's hoard of artworks to claim their restitution in the German courts. If this were to be done, such claims would still require proof of original ownership, and of some wrongdoing by Gurlitt's father and/or the Nazi regime in dispossessing their true, original owners.
It seems that it may take forever to solve all elements of this case so who will be able to enjoy these masterpieces in the end is likely in some cases to remain a mystery. Claims regarding the Gurlitt-held art will be disclosed one by one.
Watch this space.
Virginia Damtsa is the co-founder of contemporary art gallery Riflemaker with Tot Taylor.
http://www.ibtimes.co.uk/complex-struggle-art-ownership-claims-1429610