Huffington Post 30 May 2012
By Anne-Marie O'Connor
Vienna is proclaiming 2012 to be the year of Gustav Klimt, its most famous painter.
But as Austrian tourist officials invite the world to celebrate the 150th anniversary of the birthday of this early modernist, some of his most spectacular portraits and landscapes are missing from the walls of Austrian museums.
Twelve Klimt masterpieces that were stolen from their owners under Nazi rule have been returned to their heirs, in a wave of art restitutions in the past decade.
The restitutions have been eye-opening, as each disputed painting sheds light on the history of the Jewish philanthropists who supported the cultural flowering of fin-de-siecle Vienna -- and sustained the maverick artist Austria claims as its own.
Returning these paintings is still unfinished business in Europe. Twenty percent of European art was stolen by Hitler's army.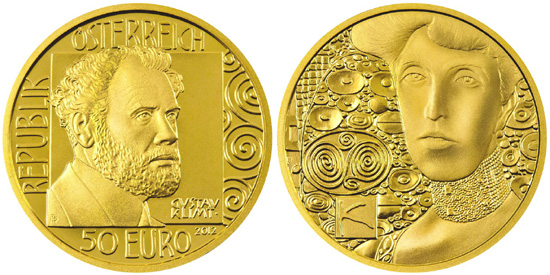 Tens of thousands of works are still missing. Some are still hidden away, in apartments and great houses.
In Austria, the stolen Klimts were easy to find. They were hanging in public museums, in plain sight, to the growing outrage of heirs and their families.
The national art museum, known as the Belvedere, has given back ten Klimt works in recent years. The sensational gold portrait of Adele Bloch-Bauer, the "Austrian Mona Lisa," was returned to her heirs in 2006 with four other Klimts. It sold for a record $135 million to the Neue Galerie of cosmetics baron Ron Lauder in New York.
The Klimt restitutions have roiled the art market, as masterpieces that are usually locked up as tight as the Mona Lisa in the Louvre are now free agents.
Last November, a bidder at Christie's paid $40.4 million for a lush Klimt mountainscape, Litzlberg am Attersee, which the Salzburg Museum of Modern Art counted among its "most valuable masterpieces."
The return of the landscape was "painful" for Austria, said Wilfried Haslauer, the deputy governor of Salzburg. Its owner, Amalie Redlich, was deported to Poland to die with her daughter in 1941.
The painting was part of the Klimt collection of the Zuckerkandls, a family of intellectuals who were patrons of Klimt and friends of Freud. Even Mark Twain found a home in this milieu, during a two-year residence in turn-of-the-century Vienna -- when he had so many Jewish friends the anti-Semitic press called him "the Jew Mark Twain."
It was this intelligentsia of high-minded Jewish intellectuals that sustained many of the artists and intellectuals that Austria now promotes so proudly.
Much is being made in Austria of "Klimt's Women," the fascinating models Klimt painted into history.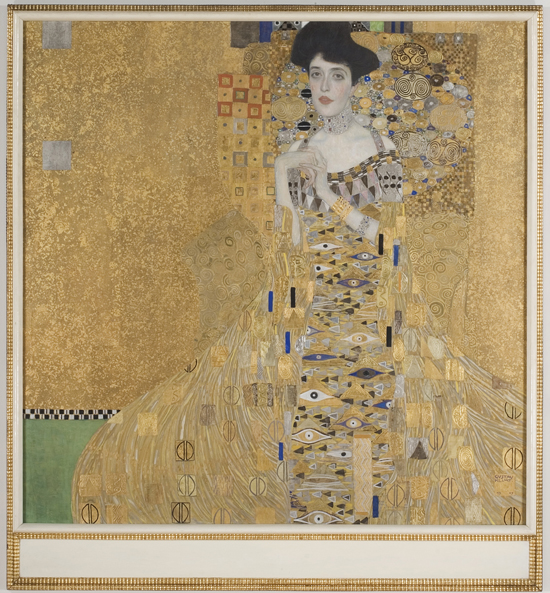 What was less well-known was that the majority of these portrait subjects were Jewish women, as were his most important patrons--setting the stage for their tragic fate when Hitler arrived.
During World War II, one Klimt portrait model tried to save her life by telling a Nazi court that Klimt, a Catholic, was her real father, through an extramarital affair with her Jewish mother, who was a distinguished patron and close friend of the artist.
Another Klimt model, whose father had written a play with Mark Twain, had converted to Judaism for marriage, and might have escaped persecution. But she refused to be separated from her family, and went to a concentration camp with her daughter. Neither survived.
The Nazis were well aware of the identities of Klimt's Jewish models, but they exhibited their portraits anyway, anonymously, during the war.
The long-dead Adele Bloch-Bauer was now a racial enemy. So Nazi era officials gave her breathtaking gold portrait enigmatic titles: Lady with Gold Background, Lady in Golden Robe -- or simply, Dame in Gold -- the Lady in Gold.
After the Nazi defeat, retreating SS officers destroyed the Lederer family's collection of Klimt paintings, as part of Hitler's scorched earth farewell, in advance of the Red Army. Some of these works had never been photographed in color.
These stories remained untold until the belated restitution battles.
Growing press revelations of the art theft documentation hidden in Vienna archives prompted Austria to pass a law in 1998 to return stolen art held by state museums.
Simmering tensions over the delay in making good on that pledge created a public spectacle at the opening of a long-awaited show of "Klimt's Women" at the National Gallery, in September 2000.
The week the show opened, heirs stepped forward to demand the return of the painting used for the poster of the exhibit, Klimt's lusciously colored "Lady with Hat and Feather Boa."
The inclusion of the two Klimt portraits of Adele Bloch-Bauer prompted Austrian journalist Joachim Riedl to compare Austria to a "gangster's moll, parading around after a bloody robbery with jewelry that she insists the victim actually gave her as a present."
Since then, Austria has reluctantly handed over the paintings that were stolen from Klimt's friends and collectors.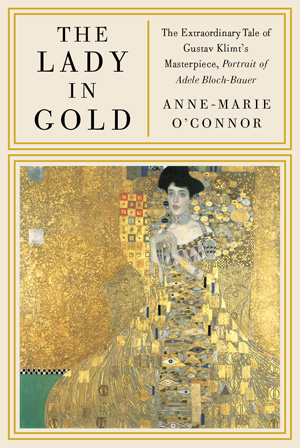 The restitutions have removed Klimt paintings from public view, in an era when Austria, and the world, is increasingly celebrating the sensual opulence of this early modernist.
Austria has lost paintings.
But Nazi loot hanging on museum walls is also an inadvertent display of the unaddressed wrongs of a terrible past -- and advertises the persecution of owners who were co-creators of modernism in fin-de-siecle Vienna.
This has not just been a restitution of art.
This is a restitution of history.
With this belated history finally being told, perhaps this will truly be the year of Gustav Klimt.
Anne-Marie O'Connor is the author of "The Lady in Gold: The Extraordinary Tale of Gustav Klimt's Masterpiece, Portrait of Adele Bloch-Bauer," published by Alfred A. Knopf
Follow her on Facebook at The Lady in Gold.


http://www.huffingtonpost.com/annemarie-oconnor/2012-the-year-of-gustav-k_b_1556962.html